Description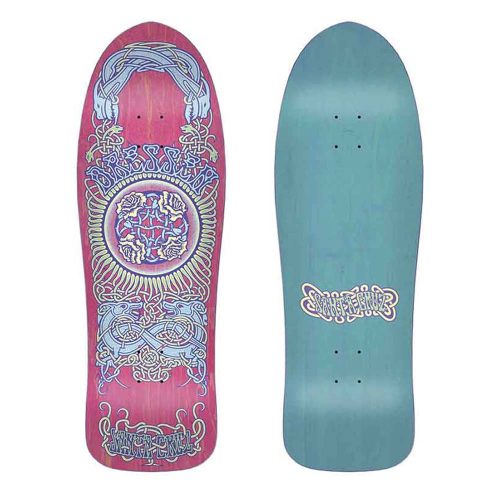 Dropping for the 2020 Summer season, is the Santa Cruz Dressen Roses Reissue deck is a sick throwback to radder times! So whether your a new fan, old fan, or a collector, this one will be right at home under your feet or on your wall.

Santa Cruz Reissue decks are no joke. They are build for riding until the end of time. Tough sturdy construction with shapes that are both user friendly and capture the old school feeling of riding when all that mattered was your buddies and a bowl. All the decks are drilled with the new school pattern so you can also use your favorite trucks on them. Slap some board rails on and have fun!
SANTA CRUZ DRESSEN:
Santa Cruz Skateboards invades Europe for another non-stop, action packed tour through Germany, Luxembourg, France, Holland, Switzerland, Austria and beyond! Come along for a ride in this behind the scenes look at what it's like to travel and skate all across Europe with Tom Asta, Erick Winkowski, Kevin Braun, Eric Dressen, Fabiana Delfino, Justin Sommer, Henry Gartland, Jereme Knibbs, Maurio McCoy and Dylan Williams.