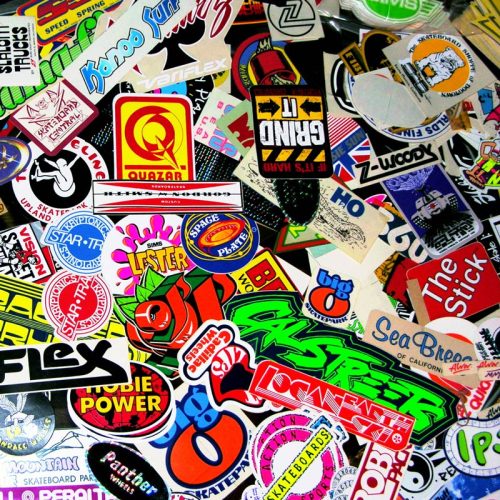 A skater's recommended choice! This Santa Cruz Not a Dot sticker slides its way in with a size of 3.5 inches by 3 inches, and is ready to add life to any object you so place this sticker on
This Santa Cruz Not A Dot sticker is both classic and classy.

CalStreets has been a Vancouver destination for stickers for over 40 years! 
With over 25 feet of sticker showcase we have thousands of stickers instock.
Not only do we have an amazing collection of skate stickers we also stock NOS (New Old Stock) from the 70s and 80s.
It's time to set yourself up for success and becoming the legend you're destined to be.
Smack some stickers all over your life and then sit back and let the wealth flow in! It's not enough to talk the sticker life, you need to live it!
High quality vinyl and high quality designs. Stick em up high for these stickers, which will make anything look cool!
They work best on flat and dry surfaces. If you manage to peel one underwater and attach it something, let us know.

SANTA CRUZ NOT A DOT:
Dimensions: 3.5″ x 3″ 

CALSTREETS COLLECTION
Make anything 100% cooler
Sold as single
Go behind the scenes with Eric Dressen as he talks about the filming of his part from the classic 1989 video, Speed Freaks. Eric's part from this video helped to shape how skateboarders across the world viewed what could be done and how stylish it could look. From turning pro at the age of 10, getting a trick named after him and filming his whole part in the span of two days this Timeline Talk is filled with great stories for skateboard fans of all ages.