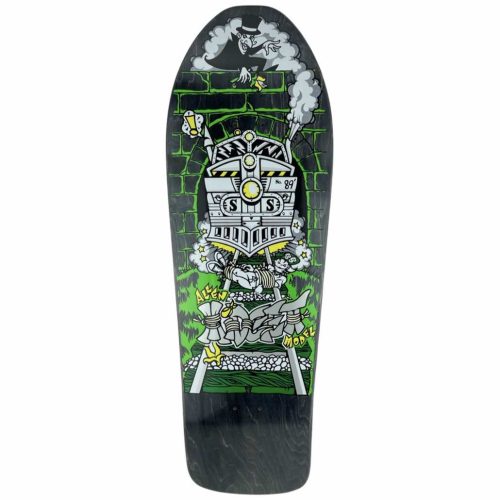 The Schmitt Stix Allen Midgett Train Reissue deck is a blast from the past! This is a 1989 never released reissue, until now!
Schmitt Stix Allen Midgett Train Deck features the same shape that it was famous for! It is hard to go wrong with, when the original company is the still making the board from the '80s!

All aboard, make sure to get your hands on this numbered and limited edition reissue! This Schmitt Stix Reissue deck is made in the USA with the same presses as Schmitt Stix in 1980's! Yet another iconic deck from Professor Schmitt himself!
Deck width: 9.5″
Deck length: 30.5″
Wheelbase: 15″
OG concave and original shape
Schmitt Stix Skateboarding! 1987. This is a rare VHS never released on DVD. starring John Lucero, Joe Lopes, Monty Nolder, Paul Schmitt. also featuring Allen Midgett, Steve Douglas, Chuck Hults, Don Fisher. Shot on location at the Camarillo Ramps, CA.