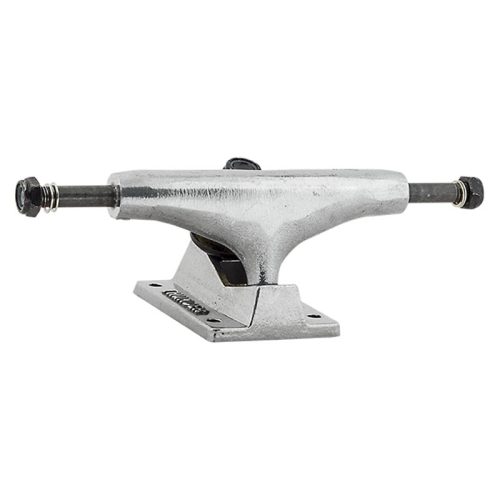 Thunder trucks Team 143mm give you the turning response they are always known for. Thunder offers up a lightweight, durable truck that is guaranteed for life.
These Thunder Trucks Team 143mm Polished are ideal for anyone skating an 7.4″ wide deck or smaller. The original team design you know and love in a lightweight & ultra responsive unmatched board control and strength 100% backed by the Thunder Team.
The O.G. Thunder Trucks, 100% backed by the Thunder Team. Proven lightning quick response, lightweight design & unmatched levels of control and strength.
THUNDER TRUCKS TEAM:
High level performance, control & durability
Quick response
Aircraft Grade Kingpins
High impact protection

A smaller 143mm hangar

super strong

Set of 2
"Dashawn is one of the most positive skaters I've ever met. Always smiling and skating with so much power and control. His energy shines on and off the board. Keep smiling, Dashawn, the world can always use more of it." – Nate Alton, Thunder Team Manager. Thunder Team are ahead of the game when it comes to maximizing strength. With sturdy baseplates are compression molded, making them lighter, stronger, and more impact resistant.