Alva Skates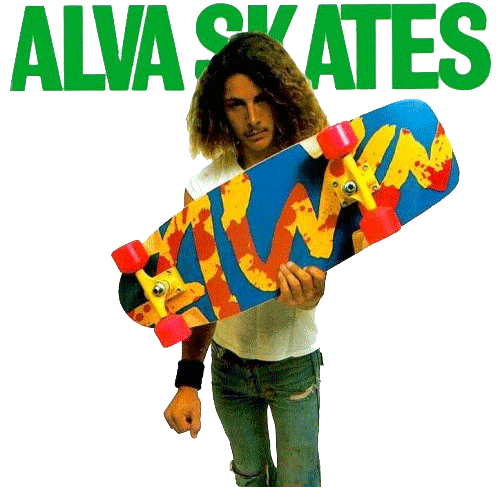 Born in 1957 in Santa Monica, California, Tony was an original member of the Z-Boys skate/surf team when it was formed in the mid 1970's.Tony is considered by many to be one of the most important skaters of all time. Tony's intense surf style approach to skating ignited a flame that became the blazing fire that is modern skateboarding. Tony was one of the original backyard barge and charge pool skaters, and was the first person to ever be recorded doing a frontside air.
---
In 1979, at age 19, Tony started his own skateboard company to take his vision for skateboarding into his own hands and create an authentic brand, this company is still around today and is known simply as Alva Skates.
---
Alva skates is one of the most legendary skateboard companies to ever exist, thanks to Tony's specific brand image and the remarkable shapes and graphics they've created over the years. Alva has had some of the most influential, individualistic, and overall radical skaters of all time on their team. Featuring names like Bill Danforth, Eddie Reatugi, Fred Smith, Dave Duncan, John Tex Gibson, Craig Johnson, and Jeff Hartsel, just to name a few.
---
Alva had shapes and graphics that were always ahead of the game, and extremely high quality and to this day Alva creates shapes that fit the individualistic needs of modern pool and transition skaters. The graphics are hand screened with beautiful colours, and the boards are sanded perfectly to feel just right in your hands. Alva truly a top of the line skateboard company, with the history and knowledge to back it up!
Showing 1–12 of 32 results