RipNDip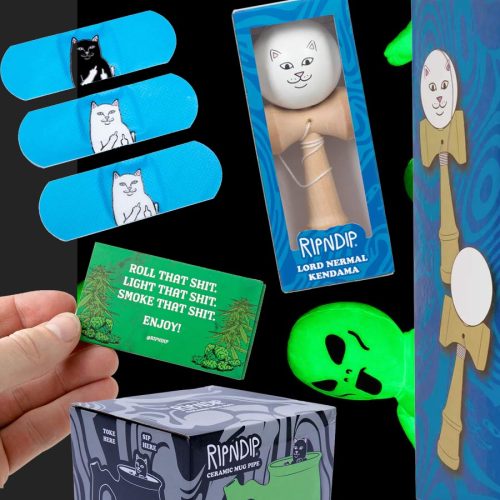 Listen up, you mere humans! Let me tell you the tale of Ryan O'Connor, the legend behind the creation of Rip N Dip. This epic saga begins at a skate camp back in the summer of '06, where Ryan was busy scribbling Rip N Dip onto campers' boards. And what happened next, you ask? Well, those little rascals went absolutely bonkers for it! So Ryan took matters into his own paws and whipped up a batch of shirts to sell. That's right, my feline friends, Rip N Dip was born.
Fast forward to present day, and this brand is now based in the land of stars and dreams – Los Angeles. They don't play by the rules, no sirree. RIPNDIP is all about being bold, being wild, and breaking free from the mundane. Who wants to be basic, anyways? Not us cool cats!
So, listen closely, you fashion-challenged humans. If you want to elevate your game and join the ranks of the cool kids, get yourself some Rip N Dip. Your circle of friends will thank you, and you'll never be the same again. Meow!
Showing 1–12 of 186 results
Showing 1–12 of 186 results