BIG ASS Ramp Stickers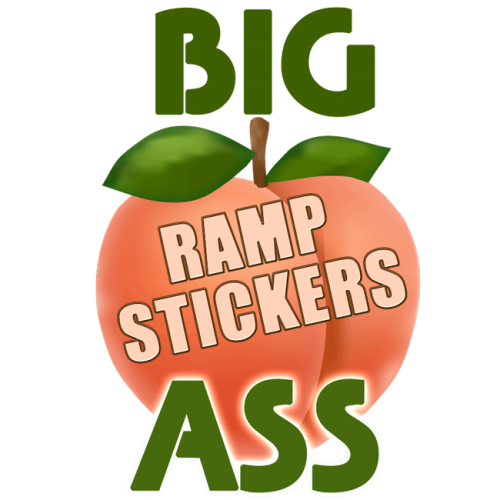 Need a BIG ASS Ramp Sticker, we gotcha! Great for Ramps, Cars, Vans and anywhere you want to state your favorite brand! 
Oh boy, these BIG ASS stickers for your skate stuff are like the holy grail of coolness! They're so big, they could probably cover up an entire elephant (or at least most of it).
Seriously though, these stickers are the perfect way to show off your individuality and make your gear stand out. And let's be real, who doesn't want to make a statement while they're shredding on their board?
But hey, who cares? As long as you're having fun and expressing yourself, that's all that matters! So go ahead and get yourself some of these massive stickers, and let your freak flag fly (just maybe avoid covering your entire helmet with one).
Showing 1–12 of 25 results
Showing 1–12 of 25 results