BIG ASS Ramp Stickers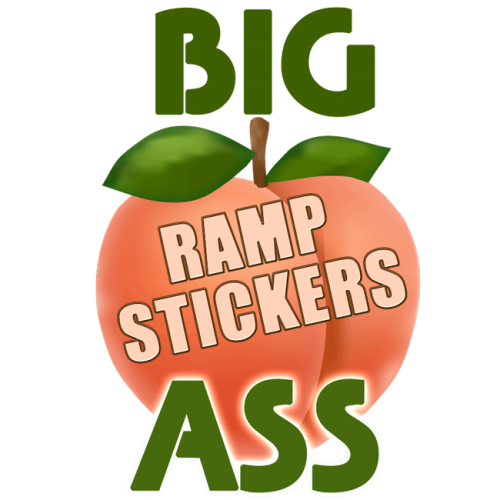 Need a BIG ASS Ramp Sticker, we gotcha! Great for Ramps, Cars, Vans and anywhere you want to state your favorite brand! 
Wanna be talked about in school, at the park … in a good way? Wanna be the big homie with the big stickers. We gotcha!
Wanna be worth the skin you wear daily? Well look no further than these poppin BIG ASS stickers dawg.
Guaranteed to burn your eyes if you look at it too long (will not cause retina burns). Will not cause your feet to fall off….. Good luck!
Showing 1–12 of 14 results
Showing 1–12 of 14 results