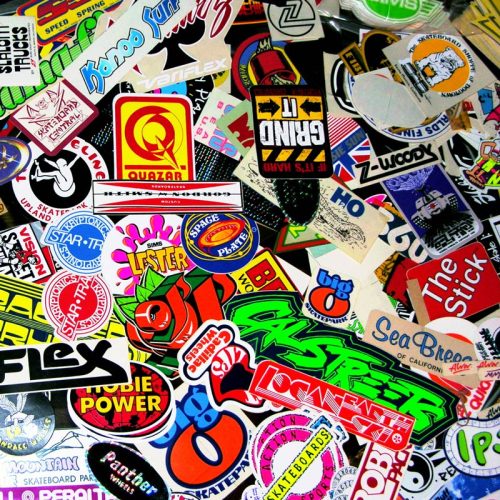 A skater's recommended choice! This Creature Firestarter Mylar Sticker burns its way in with a size of 2.75 inches by 4.25 inches, and is ready to add life to any object you so place this sticker on
This Creature Firestarter Mylar sticker is both classic and classy.

CalStreets has been a Vancouver destination for stickers for over 40 years, and now with over 25 feet of sticker showcase we have thousands of stickers in stock.
Not only do we have an amazing collection of skate stickers we also stock NOS (New Old Stock) from the 70s and 80s.
It's time to set yourself up for success and becoming the legend you're destined to be.
Smack some stickers all over your life and then sit back and let the wealth flow in! It's not enough to talk the sticker life, you need to live it!
High quality vinyl and high quality designs. Stick em up high for these stickers, which will make anything look cool!
They work best on flat and dry surfaces. If you manage to peel one underwater and attach it something, let us know.
CREATURE FIRESTARTER:
Makes life better
Dimensions: 2.75″ X 4.25″
Tune in to the new Summer 2020 Promo. Navs and Jimmy get Vertical? Yup. Willis carves up some totems? Bingo. Gravette action figure? Check. Smoookes don't brake for no one?! This is Creature Skateboards. From Eye-Shattering Graphics to Jaw-Dropping Skateboarding, We Die for You. Featuring the Fiends, in order of appearance: Kevin Bækkel, Chris Russell, Cody Lockwood, John Gardner, Darren Navarrette, Ryan Reyes, David Gravette, Ulph Andersson, Milton Martinez, Cory Juneau, Jimmy Wilkins, Peter Raffin, Sam Hitz, Lefty, Willis Kimbel, and Parts.